Notifier
Notifier is a module for creating notification channels. It allows a user to create multiple channels, specify the type of notification (email o HTTP post), set all required notification information (sender, receiver…) and determine the condition at which this notice is to be sent. Initially, it is necessary to create a channel where all the notification settings are to be edited.
Once a channel is created, you need to set the type of notification, which is done by selecting an email or an HTTP post. When selecting a type, the input fields are changed according to the selected type.
Email notification
If you have selected an email, a receiver will receove an email when notification will be sent. It is necessary to enter information about the sender's and recipient's address (it allows having multiple recipients), the sender's password, SMTP address, and port number.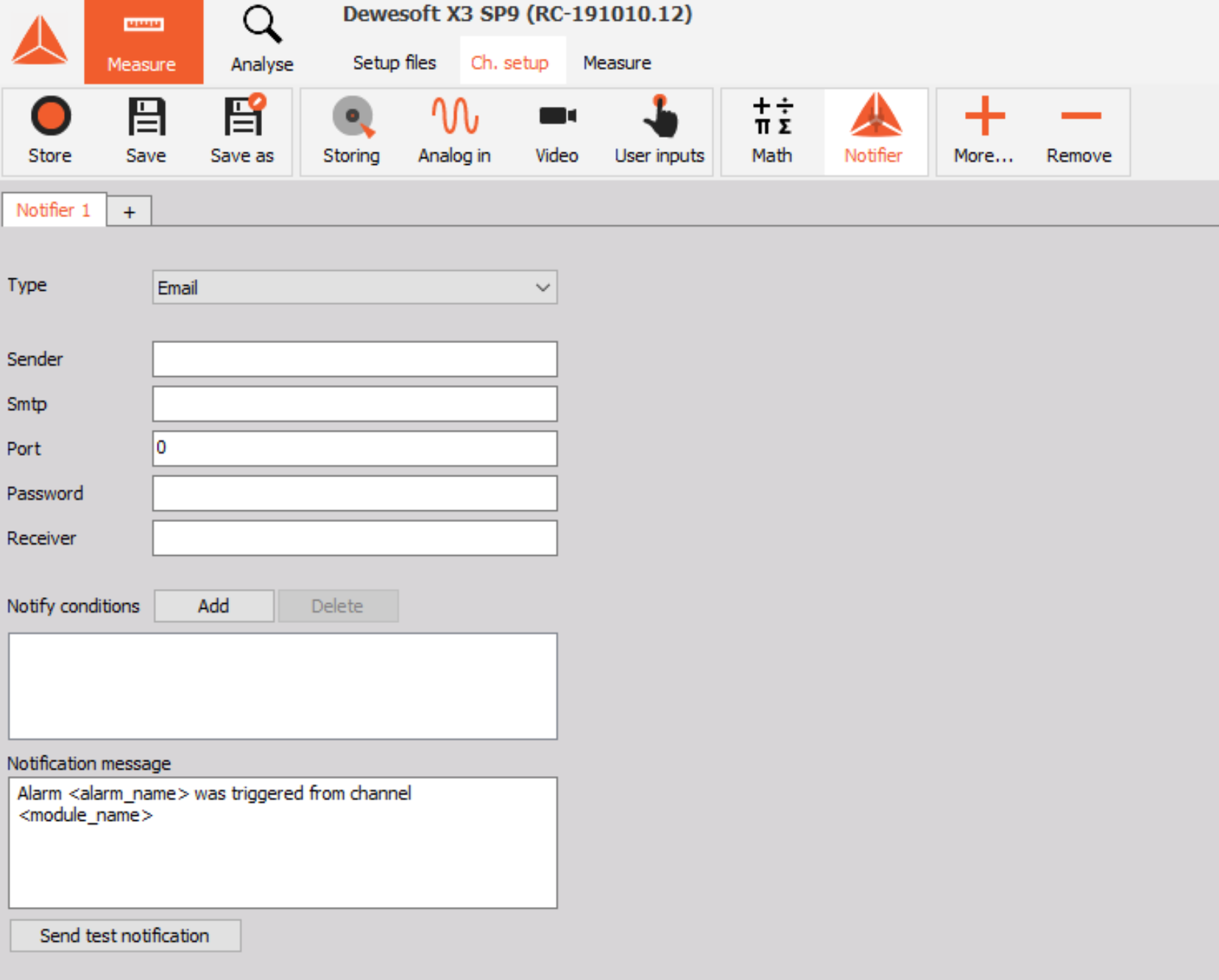 HTTP Post notification
If you have selected the HTTP post you will be notified via Http Post request. You must fill in the URL, content type and headers. The header form is as follows: key: value. If you have more headers the separate them with newlines.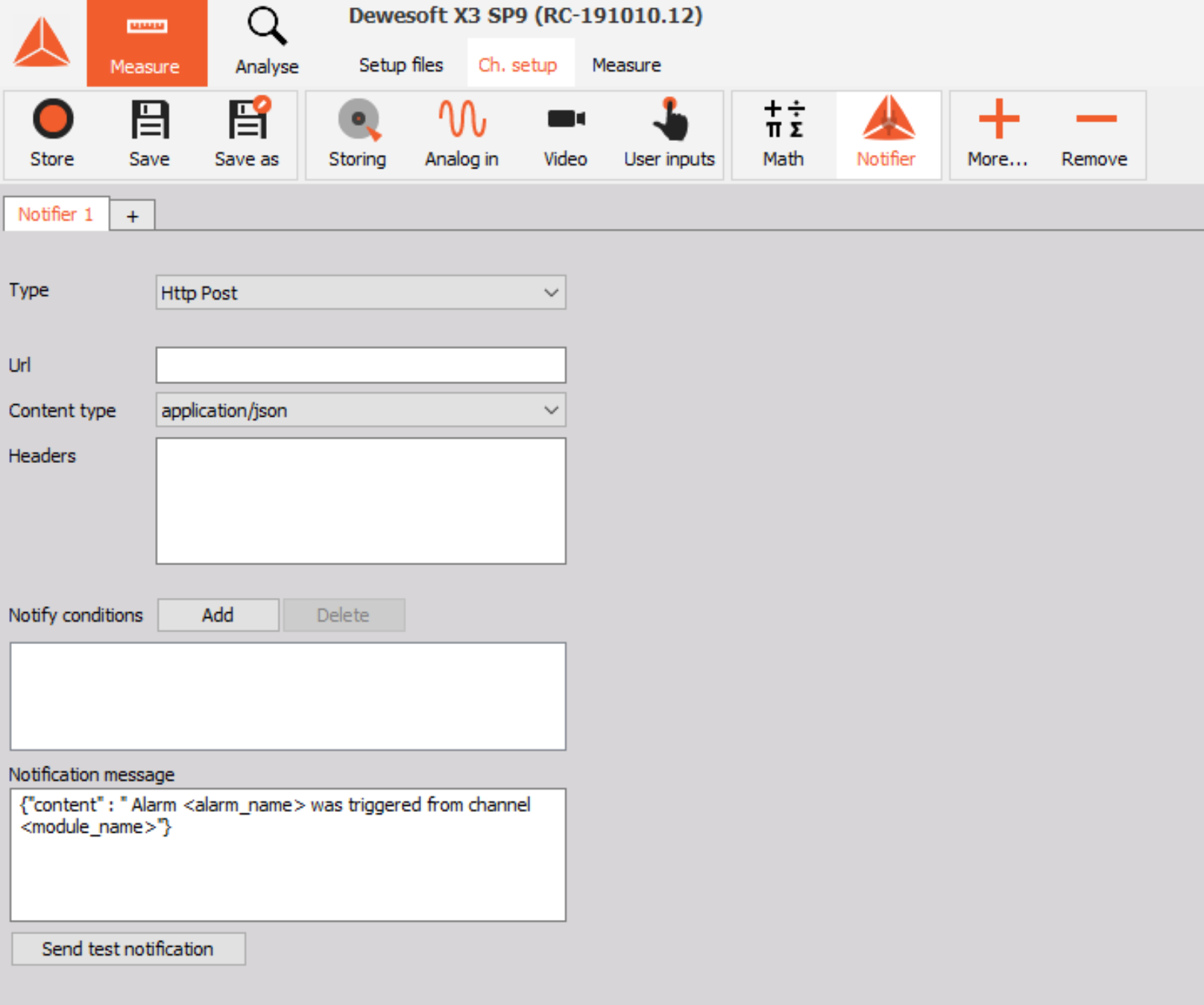 Entering conditions
Now it is necessary to enter under which conditions the notification will be sent. To do this, press the Add button next to notify conditions. A new window will appear showing all the alarms you just choose which alarms want to be alerted to. Once you choose an alarm and press the ok button, an alarm will appear in notify conditions.
Finally, you can edit the notification message, which is the text that came with the notification. Tags are also available when writing a message to give you additional information about your channel or an alarm that has been triggered. Available tags:
<channel_name> - will provide the name of a channel, which was triggered

<alarm_name> - will provide the name of an alarm, which was triggered
Such a message is later processed and the badges are replaced by the name of the alarm and channel.
The module also contains a send test notification button, which immediately sends a test notification.