MAP settings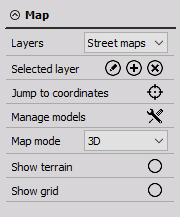 Map Mode
First thing you need to do is to select the Map mode. Map mode selection will provide you with different settings option that are related to the map type - 2D or 3D.
In this case we will use 3D Map mode and its settings.
Map Layers
In the Map settings, you can adjust the Layers you want to see on the Map by selecting Manage Layers option. The more layers you have, the more detailed the MAP is. If you are measuring offline you can also download the layers and afterward import the layers so you can use the MAP in offline mode.

By clicking to the "Jump to coordinates" button, you can position the arrow to the exact coordinates. You can either enter an address or you can insert specific coordinates.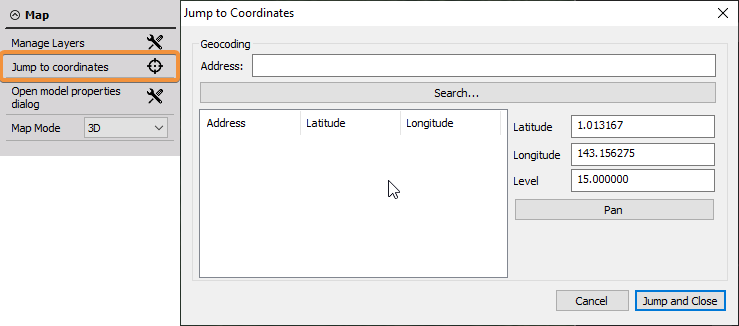 3D Models
With the "Manage models" option you open the Model properties, where you can add or adjust the 3D model.
Every 3D model can have its own properties and dimensions that are then applied inside the real Map visualization.
In order to add a new model, select Load new model, type in modal properties, apply properties with the button, and click Set to track button to apply the model inside the Map.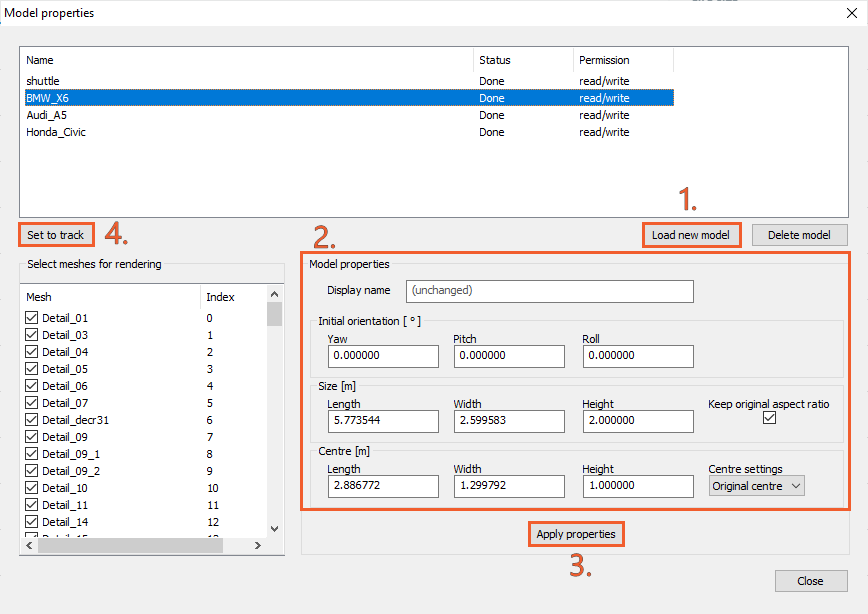 You can simply switch between your 3D models in Objects settings in the Model drop-down menu.