Export instrument display to Video
A new way of presenting data is the multimedia document. Dewesoft offers the possibility to export any instrument screen like Overview, Scope, Recorder… to a video, which can be replayed in any video player like for example the Microsoft Media Player.
Select Export screen to AVI from the Edit menu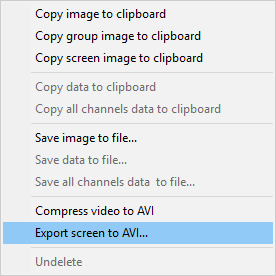 and the following Export screen to AVI file window will appear: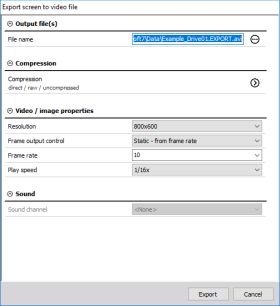 Please change the export settings on this window according to your requirements. The following settings can be changed:
File name and storage path: after pressing the Browse button

Save As standard window appear to let you select folder and file name.
Resolution: from 640 x 480 to 1280 x 1024 selectable from the drop-down list - high resolutions will create larger files!

Frame rate: from 1 to 30 - standard video player cannot handle faster data; select from the drop-down list.

Frame output control: select from drop down list Static - form frame rate or Dynamic - from video channel.

Play speed: perfect for slow motion (from 1/2x to 1/2000x real time) or fast overview (from 1x to 5000x real time); select from the drop-down list.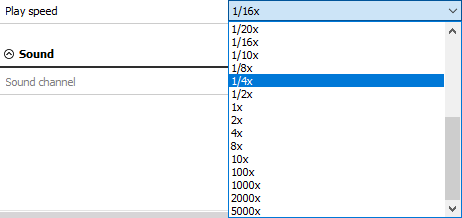 Sound channel: select from drop down list one of the available analog channels to be your audio channel.

Video compression: Press the " > " button and choose from drop down list the appropriate standard compression or decompression, after that you have to confirm you choice.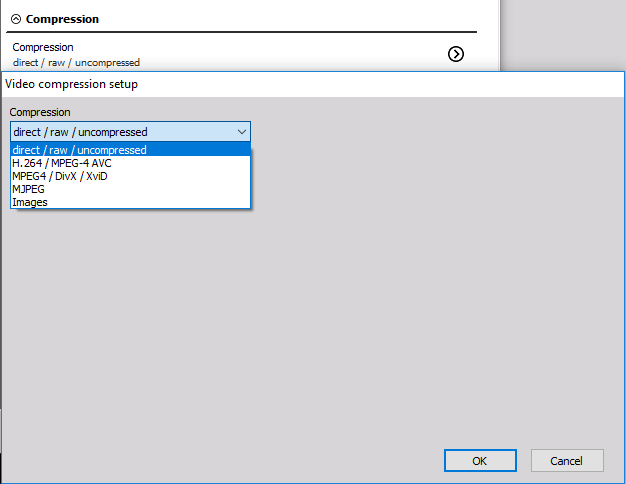 When you have done all changes press the Export button to start the export.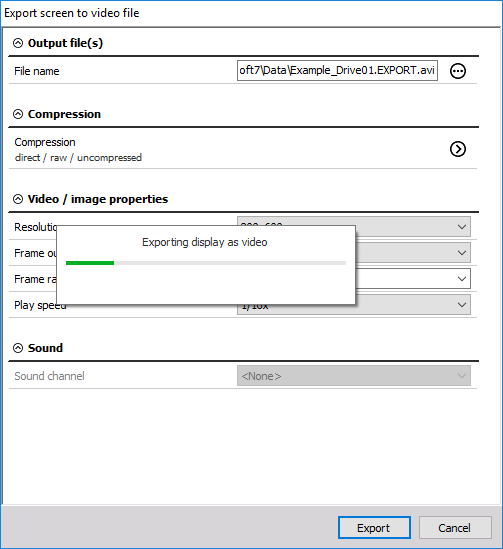 When Dewesoft has completed the export (depending on data and compression, this can take several minutes) you can open the exported file in a standard video player.
Example exported AVI, displayed with Microsoft Media Player: