Copy channel setup
If you work with plenty of channels, it would be nice to have them available in other applications, like MS Excel.
In Dewesoft simply change to the Setup and select Settings to get the channel list. Now right-click on the Plus button and select Copy visible rows or Copy all rows from the appearing menu.


Now open and change to the other application and paste it.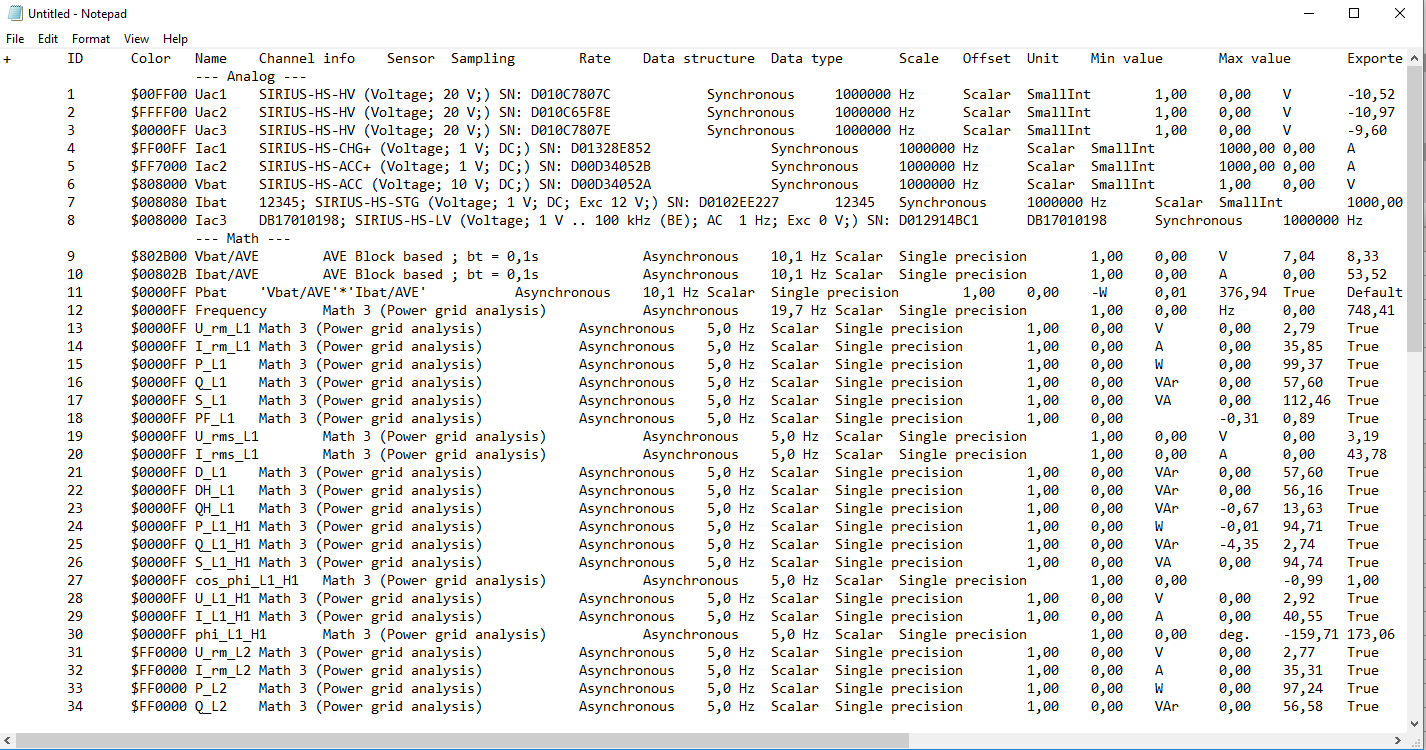 NOTE: This feature is also available in the settings during file selection.