Psophometer
When you press the Setup button on Psophometer, the following setup window will open: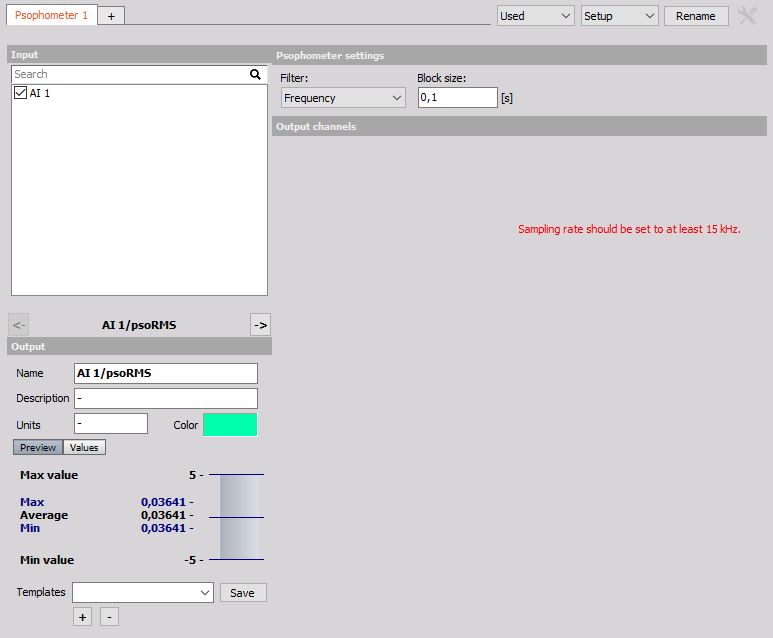 Psophometer is a plugin for measuring noise in telephone circuits. Psophometric weighting filters conform to internationally agreed characteristics laid down in CCITT 1951, CCITT P53.
In Psophometer settings, we can set:
For more information about Psophometer take a look at the Psophometer manual.