Add Device
Adding new devices
To activate the desired module simply go to the right corner of DewesoftX window and follow the path Options/Settings which will open a Settings window. Then choose Devices tab and click on plus button to Add a device.
A module menu like this will appear: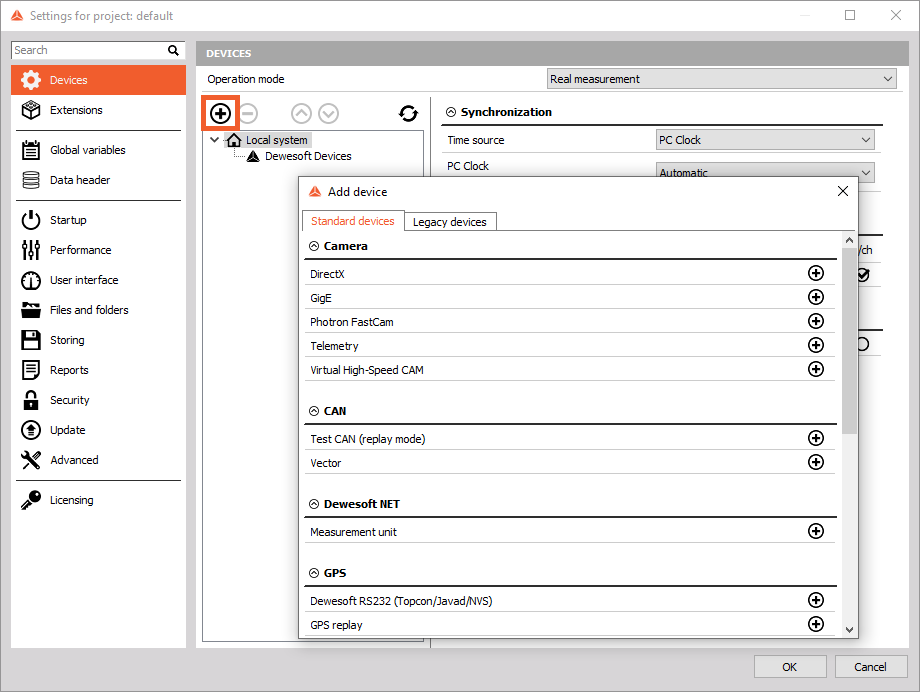 In this menu, we can see all possible devices in two tabs that we can add to Channel setup. Under the first tab you will find standard devices while under the other one you will find legacy devices. To add a device to the setup file simply click on the plus button against the device name. Please note that every device appears differently in the setup file.
E.g. DirectX camera you will find under the Video module, while Optris camera you will find as a separate module.

NOTE: To add a more devices simply repeat the procedure.
Removal of devices
WARNING: All settings of the selected devices will be deleted when we remove it!
To remove a device you sholuld open Settings window (Options/Settings) and choose Devices tab. Then simply click on the particular device and use minus button to remove it from the setup file.