Visual control installation
The balancing Add-on is included in the Dewesoft full installer, you just need a license key to enable it.
Download the latest version of the Dewesoft® Rotor balancer visual control instrument here and then extract it to your DEWESoft installation folder (e.g. D:\DEWESoft\Bin\X3\Addons).
The plugin is compatible with Dewesoft® X1, X2 and X3.
The plugin requires a valid Dewesoft® license. An additional license for the plugin is needed, it can also be written into the Dewesoft® device. To test the plugin you can use a 30-days-Evaluation license.
You can request an Evaluation license from our homepage: http://www.dewesoft.com/registration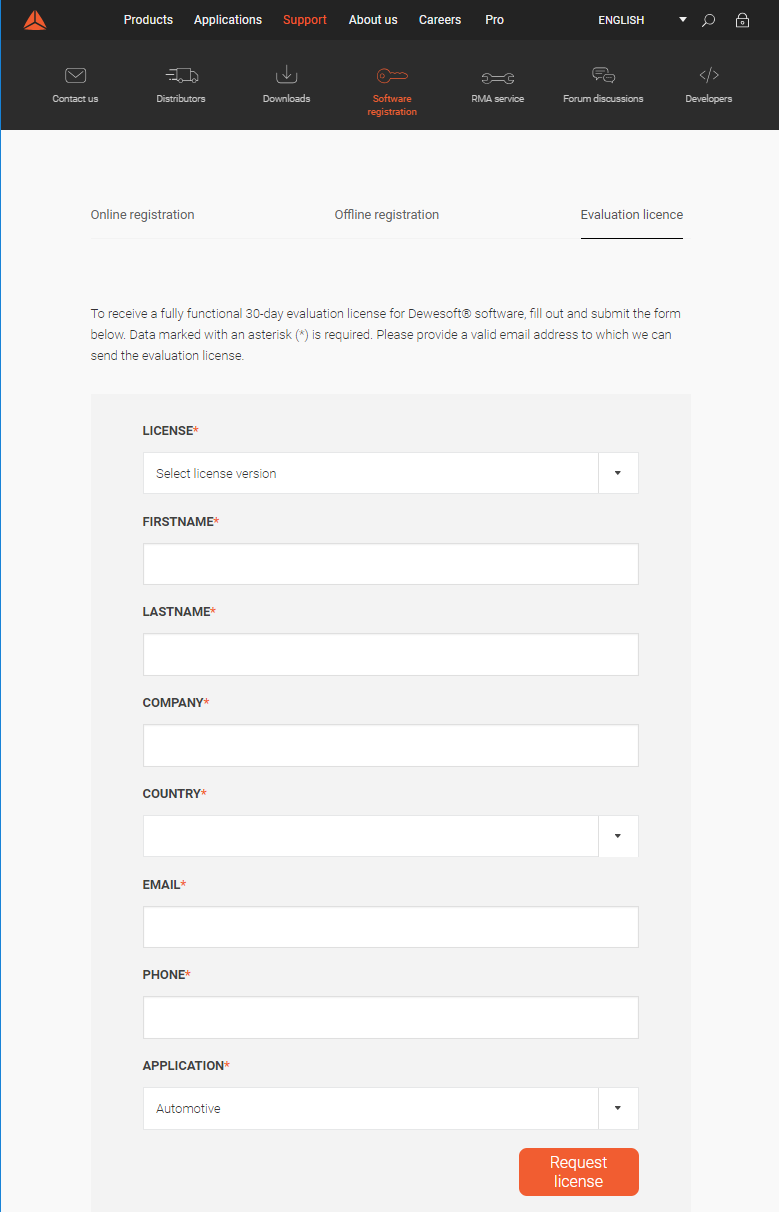 When you have received your trial license key, open DEWESoft®, go to Settings → Settings → Licensing.
Select "Create new license" and enter the license code. Click "ONLINE license registration".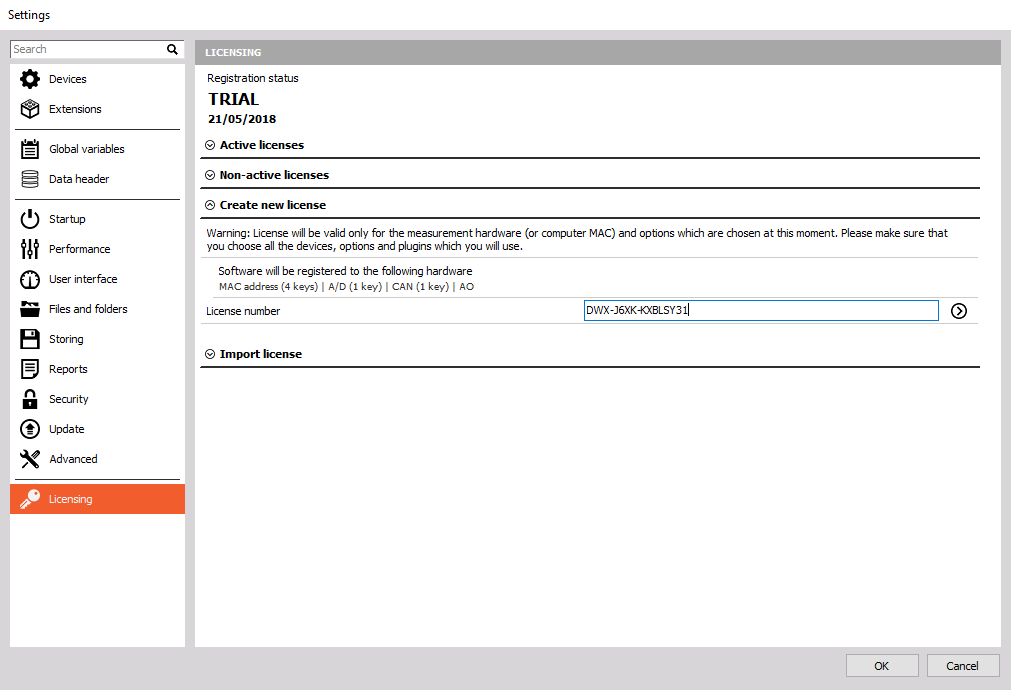 Then your new license key will show up in the list of Active licenses and should have the status TRIAL.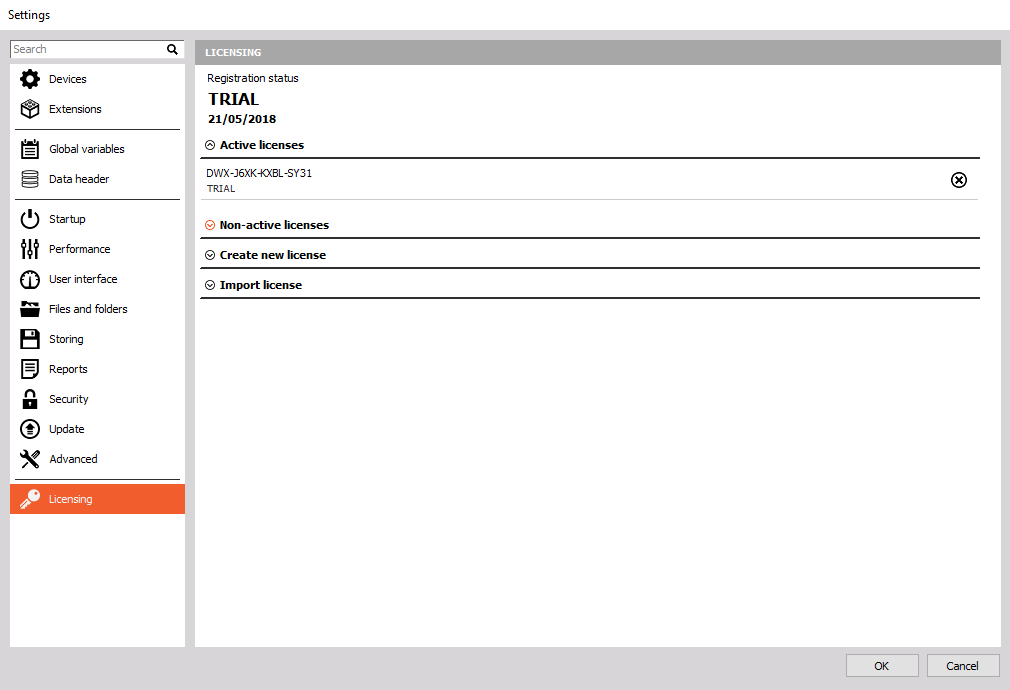 Please copy the latest version of the file "RotorBalancer.vc" into the Addons folder of your DEWESoft® installation. (e.g. D:\DEWESoft\Bin\X2\Addons\), then start DEWESoft®.
The plugin can be found under Settings → Settings → Extensions. If the list is empty, you have to register the plugins first.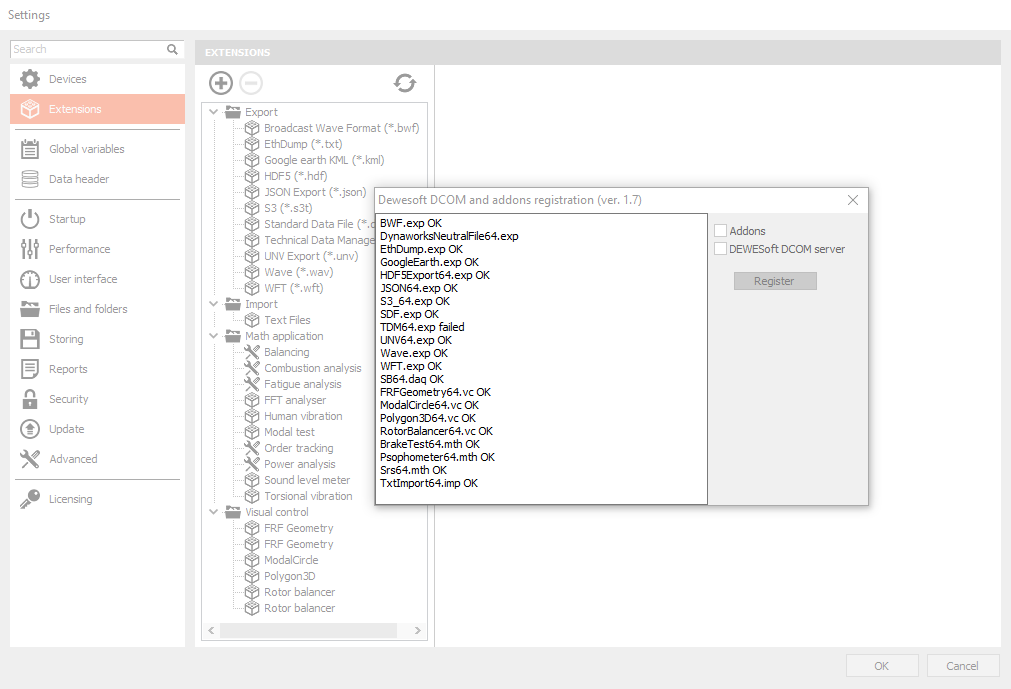 If you are using Windows 7, you must click the Register plugins button (the button with two curved arrows) once and restart DEWESoft before the plugin shows up in the list of Extensions. This usually requires admin rights.