Settings
After you have successfully downloaded and installed the Dewesoft software it is time to set it up according to your needs.
To access the settings in Dewesoft, go to the top right corner in the program.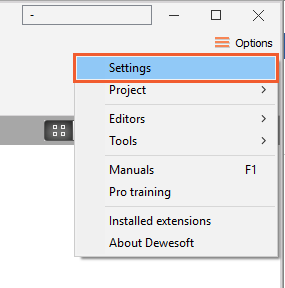 When you open the Settings, the following screen will appear, which shows us the basic structure: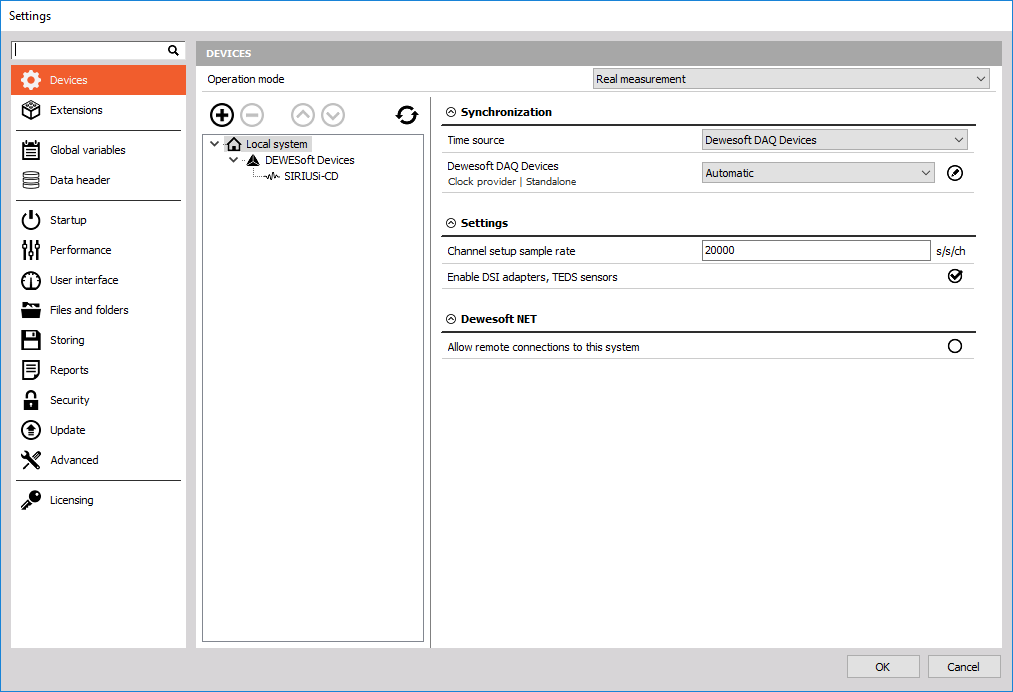 Devices - View the connected DAQ devices (Real measurement mode) or simuate channels (Simulation mode) to make an offline setup.