Setting during Measurement
All analog output channels (including their parameters) are available in Dewesoft as internal channels (if Show info channels are selected in Control options of Function generator). Therefore you can display them together with your other signal sources.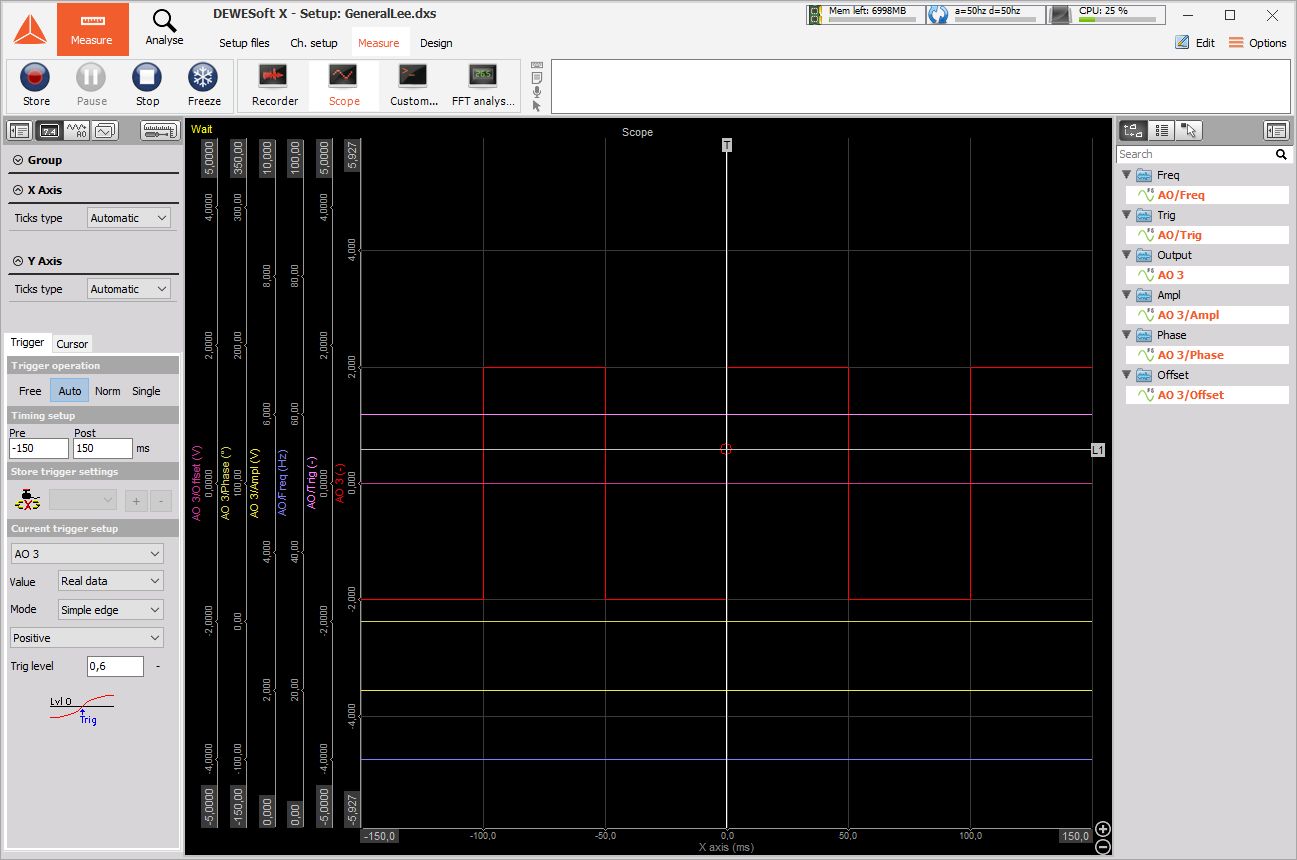 If analog outputs are activated in Dewesoft, you can see a channel list on the right side. The list contains all the channels that are currently in use and can be displayed or hidden simply by clicking on them.
| | | |
| --- | --- | --- |
| When you press the | | button, the instrument will show the following controls: |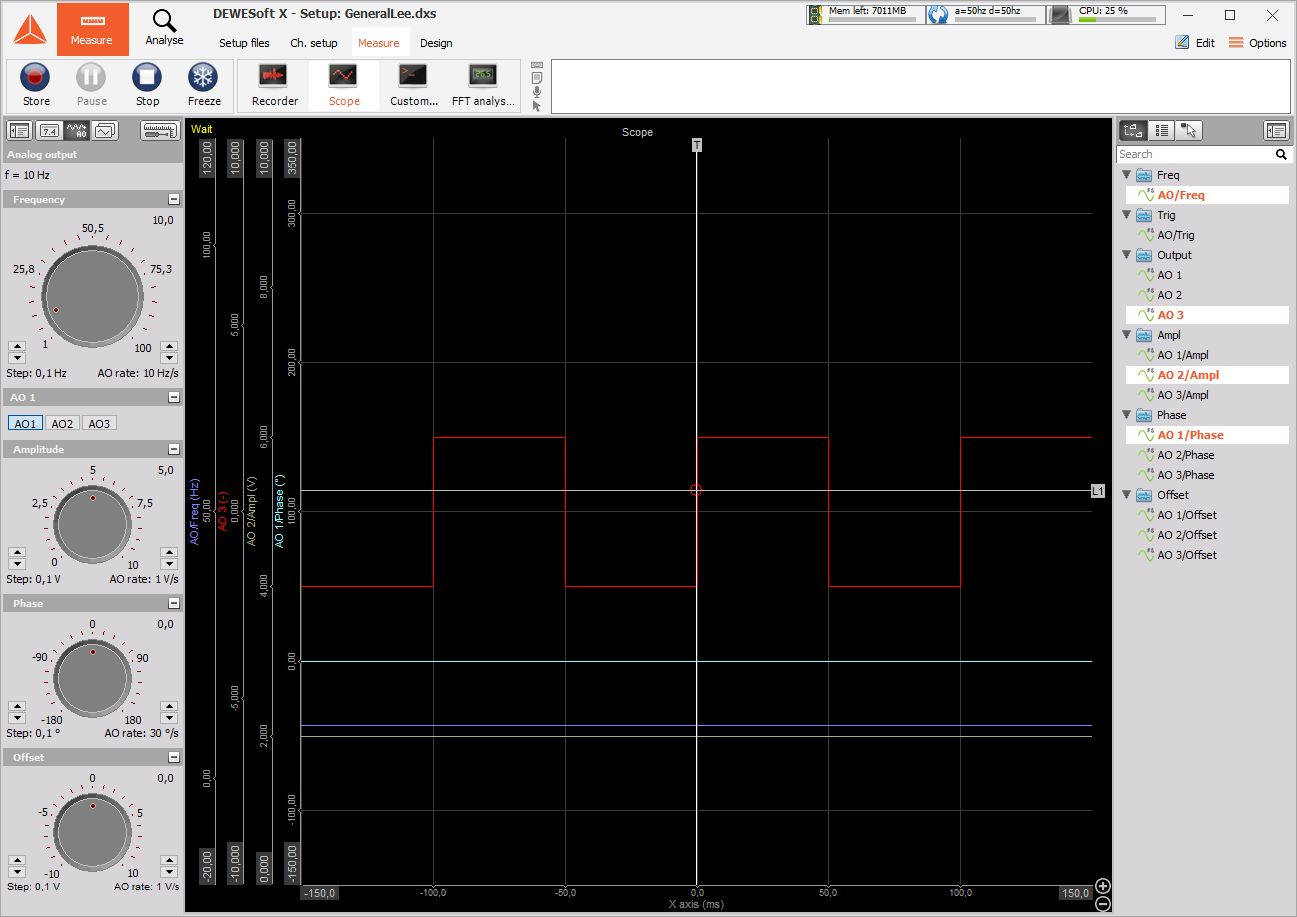 Use the adjusting knobs to change the parameters Frequency, Amplitude, Phase and DC offset:
| Frequency | Amplitude | Phase | DC offset |
| --- | --- | --- | --- |
| | | | |
On the left corner of each element, the resolution can be set (Step). On the right corner, the AO rate can be chosen. High rate means fast changes to new values, with low alteration rate changes require more time. If we want to enter the value manually, we can click on the value of the upper right part of the display.
Each control except for Frequency have also - button in caption rows to minimize controls knob. With press on + button controls knob is displayed again - maximized.
Example: all controls knobs are minimized: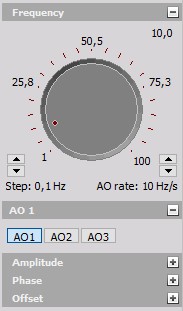 NOTE: The frequency adjusting knob is only available when 'Allow live frequency change' has been enabled in the Analog out setup.
Channel selector
The channel selector defines the active channel for the amplitude, phase and DC offset parameter settings:

As already described, all parameters are available also through control channels.