Amplifier status
Amplifier status channels are located and activated for use in the System monitor module. When used they act as other System monitoring channels and can be displayed, used in mathematics or stored for analysis needs.
Basic amplifier status identification
When connecting sensors to amplifier inputs a quick identification of a correctly connected and working sensor is the colour of the Amplifier name box for each input.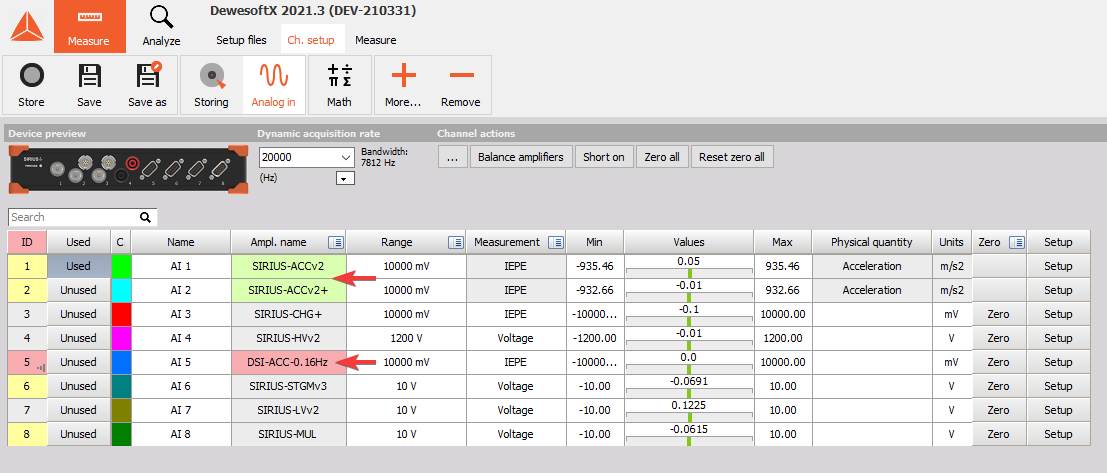 Green indicates good operation
Red indicates an issue
Gray indicates no sensor detected or if the amplifier has no support for status identification.
Supported amplifiers
ACC, DSI-ACC (IEPE mode)
Sensor status indicated with Present, Missing, Short


Only with the latest DSI firmware (If values are not displayed when DSI adapter is connected, reprogramming at DEWESoft service is required)
SIRIUS STG (Bridge mode)
Excitation Power Status indicated with OK, OVL & Open
Excitation Voltage [V]
Excitation Power [W]