Channel setup
To set up and calibrate any input, just click the Setup button on SETUP column for that input, e.g. for set channel 1 press Setup button in the last column.

This is a button that calls up the dialog box Channel setup for channel. This setup window will appear: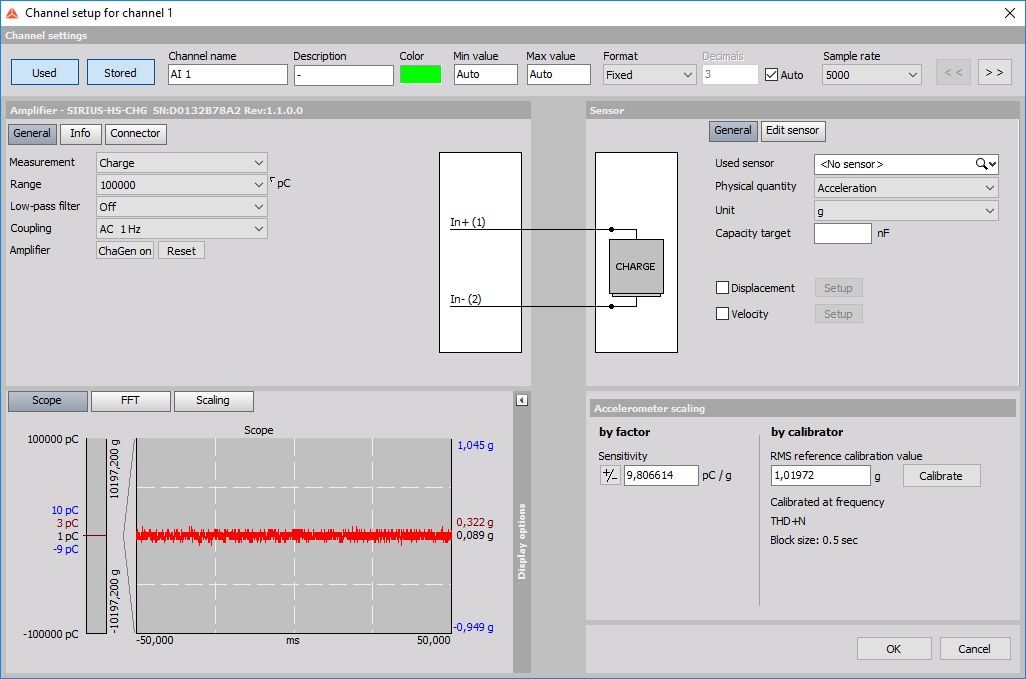 The channel setup window is divided into next segments:
After all settings are done we must confirm all changes with selecting OK bottom or discard changes with Cancel button and return to Analog input channel Setup screen.
Example: Principle module connection
A voltage up to ±400 V (= signal source) will be measured with cables (='sensor') connected to a high voltage module (=amplifier).