Correlation
When you press the Setup button on newly activated Correlation line, the following setup screen window will open: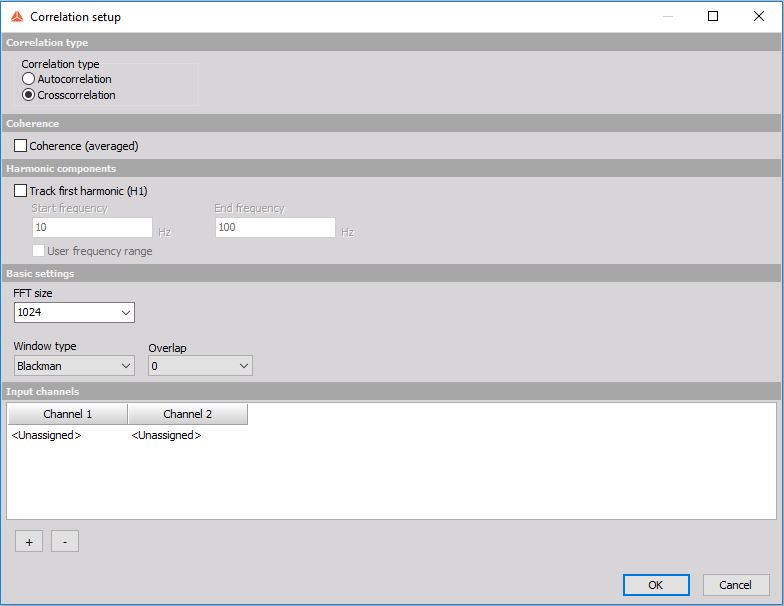 Two types of correlation can be computed:
Autocorrelation - has one input channel.
Crosscorrelation - has two input channels. When crosscorrelation is selected you can track first harmonic and/or output coherence function.